We have a lot to catch up on, don't we? 
In what seems like many lifetimes ago, the beginning of the summer was the last time I posted on this blog. A lot has happened since then. 
This post is a quick life update for anyone that actually cares, as well as my plans for this blog in the upcoming new year. 
First, about the things happening in my life:

I turned 24.
Damn, I'm old. I was actually writing a blog piece for this, but never finished because of all the things keeping me busy (more on this later).

But yeah, 24. Twenty-four. Twenty. Four.

3 years removed from my 21st birthday. Been able to legally drink for 5 years now. Almost halfway to 50. Gulp.

But ever since my 24th birthday, I've had these undeniable feelings of positivity and optimism.

Maybe it's because I'm reading more. Or listening to podcasts everyday. Or having deeper, meaningful conversations. Or interacting with different people from different walks of life. Maybe it's because my brother – and life-long hype-man – constantly yells "KOBE YEAR!" at me.

This positivity has really made me appreciate the people in my life.

I didn't think it possible, but somehow my love for my parents and siblings has grown even more.

I've been able to reconnect with childhood buddies, maintain current friendships, cultivate new relationships, and focus on the one that matters the most.

And even though we're no longer care-free kids with all the time in the world, I feel deeply connected to each and every one of my friends and social groups.

My feelings over the last few months can be summed up in this photo:

Just like Kobe, I've adopted a new mentality.

I've met a handful of NBA players.
Okay, "met" may not be the most accurate word.

Perhaps, "awkwardly pretended not to notice, then fanboyed as soon as they left"?

One of the things currently keeping me busy is my side hustle and part-time job with MLSE Foundation.

A perk of working as a 50/50 fundraiser at MLSE events is the chance to run into professional athletes. 12 Raptors home games into the season, and I've ran into more NBA players than I have previously ever had.

The current list includes: Kawhi Leonard, Pascal Siakam, and Kevin Durant. My goal for the season is to meet every Raptor.

I am documenting this journey on Twitter and have compiled my tweets into a Twitter moment for easy access.

Let's pray I don't faint if I ever run into Kristaps Porzingis.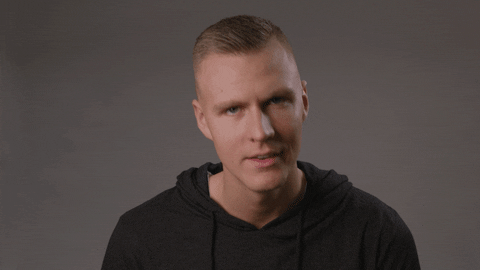 I'm taking classes.
It seems like I'll be studying at the University of Toronto for the rest of my life.

When I made the decision to pursue a career that had nothing to do with my undergraduate degree, I knew I had to supplement experience with formal education.

Last week, I officially completed my certificate in Multimedia Journalism.

One more semester and I finish another certificate in Multimedia Storytelling & Content Marketing. Perhaps I'll enroll in another one. And another, and another … Learning never stops.

The lessons from these two certifications, as well as the experience from my time working with Toronto Youth Development has led me to my last life update …

I started a new job.
In my field. With a great organization. As a writer.

On October 22, I started a full-time position at the head office of Boys and Girls Clubs of Canada.

As a Writer/Communications Officer working in the Marketing & Communications department, the majority of my work revolves around social media marketing and written content production.

Basically, I'm writing stories and scrolling through Twitter all day long.

That last sentence was not a mistake.

In addition, I'm surrounded by awesome co-workers I can really learn from, who have also been super welcoming and supportive.

Oh! And to add to my list of NBA players, I met Danny Green while doing media for BGCC!

Needless to say, I'm absolutely loving my job.

You can read some of my stories for our national website here and here. And feel free to follow our social media accounts on Facebook, Twitter, and Instagram.

---
So yeah. That's my life right now. Now, let's talk about my blog.

As I settle in and learn to juggle my schedule more effectively, I'm hoping to dedicate some more time to this blog.

This creative outlet helped me work on my craft, find a writing voice, and practice other skills such as website creation and maintenance. I'd like to think it even played a role in landing my job – I pulled several blog posts as content examples, and "Knowledge of WordPress" was considered an asset.

That being said, the best way to hold myself accountable might be to set up a content schedule.

Starting in the new year, in order to produce a constant stream of content, I am looking to incorporate two recurring segments:

1. "Things I Like"
Part of my personal branding – and due to an inability to choose just one aspect to focus on – I decided to use the phrase, "I like things", as a catch-all representation of me and my work. (Peep my "About" page).

In order to capitalize on this, I want to write a weekly "Things I Like" post, about, well, things I like.

Each post will consist of 2-3 things, assigned by varying degrees of likeability.

Topics will include: funny things, inspiring things, hot-button news things, people things, music things, sport things, things I stumble upon on the Internet, things I have great conversations about, things that remind me of other things … and so on and so on.

Basically anything and everything.

In order to keep up with a weekly schedule, I hope to keep each piece short and bite-sized – easy to post and easy to digest.

2. Questions from the Readers
I always loved the idea of audience-driven content.

Some of my fondest reading experiences came from Bill Simmons' mailbags, where he would answer audience questions and comments in the most entertaining way possible.

Back in the day, keen consumers would physically mail in questions and comments to their favourite journalists and writers.

In this day and age, there are so many different outlets for user-submitted questions. From email, to direct messaging, or even Instagram's "ask me anything" story feature, the distance between producer and consumer has essentially evaporated.

It surprises me when once in awhile, I'll get requests for stories. Sometimes, someone may want my opinion on a specific topic or idea.

Honestly, I would expect to receive nothing more than a couple pity e-mails (and several requests from my dad asking me to write about how great Duterte is), but a monthly mail-bagesque column might be really fun to write.

There is no such thing as a dumb question. Quite the opposite actually – the dumber the question, the more fun!

I would write about anything.

A-N-Y-T-H-I-N-G.

Who would win in a sing-off: a prime Mariah Carey or Ariana Grande? Let me break it down for you.
Rank my favourite holiday desserts? Easy as pie.
Assemble an Avengers-like team using movie villains? Done in a snap.
Compose a haiku only using words that start with the same letter? Super stoked, shall start soon.

3. Collaborations
If you haven't been able to tell yet, I like people.

I also really like when people do things they enjoy.

Following friends on their individual journeys and watching them embark on passion projects, hone their craft, or pursue growth is one of my favourite aspects of social media and its power to connect.

None of them asked me to do this, but because I'm so proud of all of my friends, here are some great work being done by great people: a Toronto food blog, creative calligraphy, an introspective Twitter account, and a clothing line.

I already introduced the Talk To 'Em roundtable, which I love doing and will continue with (along with a couple ideas about how to re-work some elements).

I know I want more social collaborations – I'm just not too sure on what these projects may manifest. Perhaps they can be interviews or feature articles, we'll see.

As I said, I like people and I am looking to make this element of my personality shine through further throughout my blog.

4. Podcast
A guy can dream, can't he?
---
The beginning of my company's annual staff retreats start with introductions and icebreakers for the new employees.

This year, the game was "2 Truths and a Lie."

Naturally, I spent way too long preparing my truths and lie. By the time I finished, they became fleshed out narratives with themes and context.

Only one line of text was needed for the PowerPoint presentation.

When I emailed my finished statements to my colleague who was organizing the activity, she remarked at the story-telling and how entertaining the tidbits were.

Another colleague, my manager and mentor, called out saying, "What did you expect? He's a writer."

And for the first time, I really was.